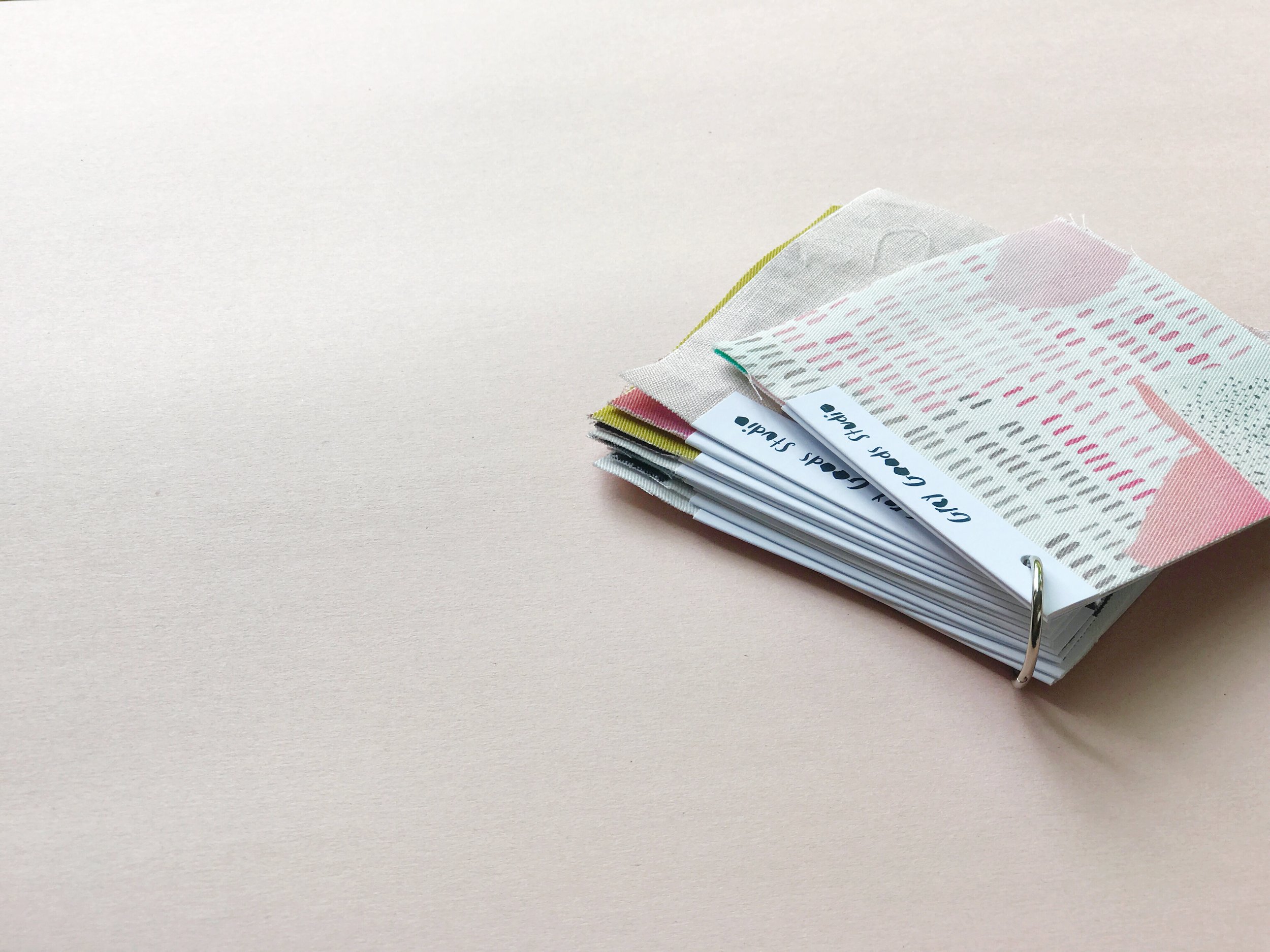 Hand Designed Textile Swatches
Entire Swatch Collection
This is our entire swatch collection. Choose from three natural fabrics.
Multiple Colors
Varying repeat sizes
digitally printed in North Carolina using fiber reactive dyes
Available Fabrics:
Cotton Twill
100% cotton
Print Width: 55"
Fabric Weight: 8 oz/yd2
Shannon Linen
100% Linen
Print Width: 57"
Fabric Weight: 7 oz/yd2
Montgomery Linen
100% Linen
Print Width: 58"
Fabric Weight: 10.5 oz/yd2
To generate zero waste, fabric is printed to order which typically takes 3-4 weeks. Rush delivery is available, email hello@greygoodsstudio.com for more information. How to care for your fabric.